BMW of Wichita Falls Community Involvement
BMW of Wichita Falls
IN THE COMMUNITY
---
 At BMW of Wichita Falls, we take pride in our sponsorship donations and community service.
 Our dealership has been able to serve the local community for many years and many more to come – Meet our Staff!
We are proud to work with our community to support local organizations, charities, schools and events. Contact us!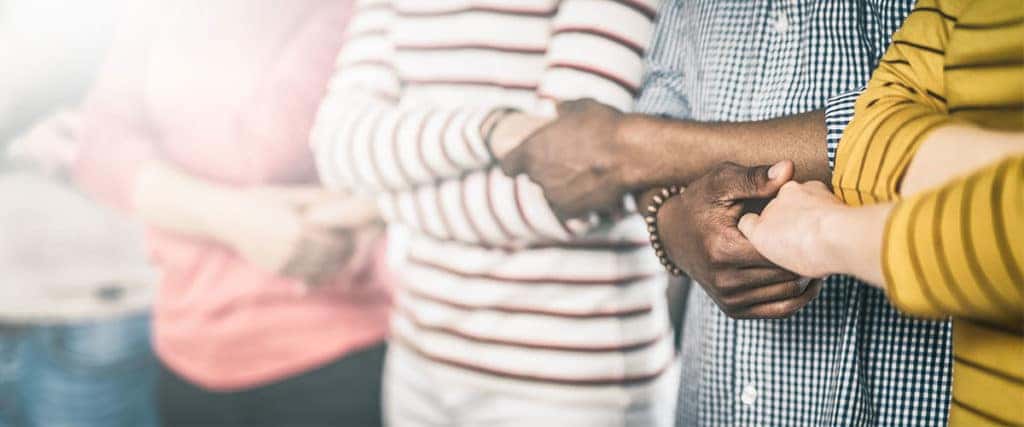 ---
A Ehteridge Benefit Hunt
Ad Fed Luncheon Table
Airmen for Animals
All Hands Cultural Center
Alpha Kappa Alpha Sorority
Randy Alsup Police Games sponsorship
Alzheimer's Walk
Alzheimer's Association Night to Remember
American Red Cross Flood Asst
Angel Fire Hole in One Sponsorship
ANTCP Golf Sponsorship
Arc Boot Scootin Boogie
ARC Day Camp
ARC Buddy Walk
Archer City Visitors Center
Archer County Livestock Show
Back Door Theater Gala
Back Door Theatre Sponsorship
Backdoor Theatre Name That Tune
Barwise Middle School (S Garner Match)
Baylor County Jr. Livestock Show
BBA Visitation
BB & BS Dancing with the Stars
BB & BS Dancing with the Stars S Walker
BB BS Bowl for Kids' Sake
BB & BS 10th Anniversary
BBB Torch Awards
Beacon Lighthouse Golf Hole in One
John Beirne Fundraiser
Benefit for Zailey
Stephanie Berend Miss Texas USA
Big Brothers & Big Sisters Coloring Books
Kristen Biggs Fundraiser
Boys & Girls Club Friends of Youth Golf
Boys & Girls Club Haunted House
Boys & Girls Club James Lane Dinner
Boomtown Rodeo Queen Haley Genrty
Bowman VFD Haunted Hayride
Building the Falls Future
Burk Black Sox Emp Match
Burk Senior Citizens Center
Burk Football Boosters
Burh HS Senior Night
Calf Republic Bank Guns and Hoses Golf
Campfire Candy Sales
Campfire Golf Sponsorship
Carrigan Honor Society
Cattle Baron's Ball
CC Turkey Fest Sponsorship
CC Annual Meeting Table
CC Business Expo
CC Economic Forum
CC Falls Future Forum
CC HHH VIP Tent Sponsor
CC Legislative Luncheon
Chad Martz Volleyball Match
Christ Academy Cheer Team
City View HS Project Graduation
Clay County Beef Comm.
Clay County Jr Livestock Show
Clay County Hospital Foundation
Credit Unions for Kids
Crossroads Gang Veterans Day
CSI Golf Hole Sponsor
DAV Scholarship Fund
DAV Golf Sponsor
DAV WWII Reunion
DAV Fun Pianos
Mike Davis Fundraiser
Delt Sigma Theta Scholarship
Desk and Derrick Golf Sponsor
Downtown Development City Lights
Ducks Unlimited
Electra Chamber of Commerce
Electra Lone Star Kids
Electra Elementary School
Electra Senior Class Golf
Fain Elementary PTA
Faith Refuge Decorator Show House
Faith Missions Faith in the Falls
Falls Mutt Makeover
Fantasy of Lights 5 K Tshirts
Fantasy of Lights Basketball
Fashion Night Out
Fellowship of Christian Athletes Dinner
Fisher House Foundation Betty Bean
Friberg Cooper VFD Golf sponsor
Friends of Reservoirs
Ft Sill Patriots Spouses Club
Gloria Miers Western Swing
Jeff Godwin Fundraiser
Greer County Livestock
Habitat for Humanity Golf Sponsor
Halo for Freedom Warrior Foundation
Hands to Hands
Henrietta ISD Proj. Grad
Heritage Church Golf Sponsorship
Hirschi HS 7 on 7
Hirschi HS Athletics
Holiday Athletic Booster
Holliday HS Project Graduation
Holly Hoffman Baseball
Honor Connor Cancer Run
Honor Flight DFW
Hope Center Ministries
Hope Center Ministries Golf Sponsorship
Hospice C'est le belle Dr. Reddy
Hospice Golf Sponsorship
Houston Ranch Rodeo
IC Evans PTO
Idea WF
Interfaith Ministries O Christmas Tree
Iowa Park Cheerleaders
IP Athletic Booster Club
IP Booster Club Football
IP Journalism T Newsome match
JBW AFA cook
Jefferson Elementary
John Stoiloff Farmers Insurance
Jon Bailey Soccer Team
Jolly Volunteer Fire Dept
Jr League Christmas Magic
Jr League Falls Fest
K3 Athletics
Kell House Museum Rehab Campaign
Kemp Cowboy True
Kemp Cowboy True Saddle
Kemp Karnavale
KMOC Pastors Luncheon
Latin Gala Charities
Leadership WF sponsorship
Legacy Church Bridge Car Show
Live 2 Lead
Loco for Cinco
LWF Red River Smoke Out
LWF Thor Sponsorship
Learn to Lead Seminar
Los Muertos
Macedonia Church Prayer Conference
Make a Wish Foundation
Maskat Oil Bowl Program
Maskat Shrine Golf
Meals on Wheels Golf Sponsor
Mexican American Veterans
Midway Booster Club Hole Sponsor
Midwest Elite Baseball Aaron McNeil
MLK Prayer Breakfast
MPEC 4th of July Fans
MSU Athletics Robert Gray funeral expenses
MSU Basketball Tourney Sponsorship
MSU Crime Stoppers Walk
MSU Ettiquette Dinner
MSU Fantasy of Lights Basketball Tourney
MSU Football Golf Tee Box Sponsor
MSU Football Welcome Back Dinner
MSU Foundation PGB
MSU Golf Tournery Hole Sponsor
MSU Idea WF Luncheon tickets
MSU Moon Light Stampede
MSU Psi Chi Golf
MSU Soccer Golf Tourney
MSU Volleyball Dinner
Museum of NT History
Nathan Ewing Memorial Golf Tournament
National Drug & Safety Council
Night Hawks Season Sponsorship
Notre Dame Catholic School
Notre Dame Catholic School Bowers Match
Northwest Texas Council BSA Clay shoot
NT BSA Friends of Scouting
NT council BSA Americanism Luncheon
NT council BSA Golf
NT History Museum Cruisin Kemp Car show
NT Home Builders Golf
NT Home Builders Tour of Homes
NT Jr Golf Tshirts
NT Rampage K Delcambre match
NT Rehab Ranch Roundup Trade Show
NT Rehab year 3 of 3-year pledge
NTAPL Golf Sponsor
Olney HS Safe Senior Night
One Life Community Church Night to Shine
Order of the Eastern Star
Patsy's House Bingo & Badges
Petrolia HS yearbook ad
Petrolia ISD Football Stadium
Petrolia ISD Senior Lock In
Petrolia Top of TX Football M Williams
PETS Low Cost Spay and Nueter
Phased In
Potts Cancer Golf Sponsorship
Pregnancy Help Center
Proforma TCCCC Handbook Ad
PRCA Rodeo
PWHF Induction Banquet
Red River Speedway
Ride $ for Deija
Ride for Love K Briggs Fundraiser
Rider Baseball Booster Match Roger Boyd
Rider HS Band Boosters
Rider HS Football Program
Rider HS Football Golf Tourney
Rider HS Soccer Booster Club B. Ozmet
Rider Lady Soccer SC
Rider Safe Senior Night
River Bend Eletric Critters
RNAF Queens Birthday Celebration
Rock Steady Boxing
RSVP Car Show
Rucker Racing Ministries
RV Softbal Team sponsor
S&S Trailer Wade Knight
SAFB Freedom Fest
SAFB Rock Concert
SAFB 365 Training Squadron
SAFB 366 Civil Engineers
SAFB ENJJPT Sargent's Council
SAFB NCO Academy
SAFB October Fest
SAFB Retiree Luncheon
SAFB AF Ball Committee
Salvation Army Gospel Concert
SAMS Special Olympics
School for the Deaf Family Fun Zone
Scotland Park Elem. Choir Shirts
Scotland Park Elementary
Senior Junior Forum Tour of Homes
Seymour Vol FD Golf Tourney
Seymour Vol FD Rib Feed
Sheppard Military Affairs Committee
SICK Ministries Car Show
Skipapalooza Golf Sponsorship
Solid Rock House of God
Special Olympics
Straight Street Valentine dinner
Steingerger Benefit
Austion Stout Fundraiser
Sunrise Optimist Hole in One
Sunrise Optimist Capital Campaign
SW Rotary Sporting Clays 2014
Taft Counseling Center Bowling Event
Texas 6 Man Coach Assoc.
Texas Oncology Relay for Life
Texas Oncolory Relay for Life
Texas Synergy Softball
Texas Water Utilities Association
Texoma Cowboy Church Sick Ministries
Texoma Cowboy Church Bronc Riding
Texoma Cowboy Church Barrell Racing
Texoma Diabetes Foundation
Texoma Racers Reunion
The Kitchen Meals on Wheels
The Kitchen Dancing through History
Turning Pointe NTCOSA
Twisted Oaks Golf Course
Quail Coalition
Underdawg Skills
United Way
United Way Chili Cookoff
United Way Early Childhood Coal.
United Way Kick off Meeting
University Kiwanas Pancake Feed
University Kiwanis Pancake Feed
URHC Clay Shoot
URHC CMN Golf
URHC Fnd CMN Allstar Game
URHC Heart of a Woman
Vernon College Veterans Walk
Veterans Day Parade
WCMP Tractor Pull
WCS Alumni match
WCS Annual Banquet/Auction
WCS K Harris's daughter's photos
WCS Gym AD contract 2 years
WCS Leadership Breakfast
WCS Patterson Classic
WCS Merchant Pictures
WCSO Golf Sponsor
WCSO Posse Fundraiser
WF Alliance for Arts & Culture Mariachi Divas
WF Area Food Bank USPS bags
WF Area Food Bank Empty Bowls
WF Ballet SAFB Tickets
WF Ballet Greek Night
WF Ballet Half Page program ad
WF Ballet Nutcracker Tickets
WF Crime Stoppers Golf
WF Crimestoppers 5 K
WF Food Bank Empty Bowls
WF ISD Special Needs Fund
WF ISD Foundation Kaleb Honea Scholarship
WF Masonic Lodge Liberty Tree
WF Nighthawks
WF Professional FF Assc. Sporting Clays
WF Radio Control Club
WF Symphony
WF Symphony League
WF Umpire Assoc Golf
WF YSO Program AD
WF Warriors Hibbs match
WF 99's Conference
WFAR Golf Sponsorship
WFCC Member Guest Hole in One
WFHS Band Spaghetti Dinner
WFHS Booster Club Golf Hole Sponsor
WFHS Safe Senior Night
WFHS Tennis Merchant photo
WFHS Varsity Cheerleaders Photo
WT JP's and Constable Assoc
Wichita County HHH rest stop #5
Wichita County Humane Society Raise the Woof
Wichita County Jr. Livestock Show
Wichita County Republican Women
Wichita County Tax Collector Benefit
Wichita Theater for Kids' Sake
Wichita Theatre Program Ad
Wichita 4 H Fund Horsemanship school
Wildcats Hockey
Terri Willett Fundraiser
Windthorst Booster Club
Winthorst HS Safe Senior Night
Winterfest Veterans Wellness
Yellow Rose Sertoma Club
YMCA Soap Box Derby
YMCA Miracle League
Young Life Table
Young County Livestock
Zavala Hispanic Leadership Banquet
Zavala Lating Festival
---